Les petits bonheurs du mercredi
Gifts slipped into your orders!
From 2 to 23 August, take part in the Ladurée "Les petits bonheurs du mercredi" contest.
Win some gourmet gifts, perfect for this summer.
We look forward to seeing you every Wednesday to discover the gifts.
How to participate?
1.
Every Wednesday in August, visit the laduree.fr website
and discover the gifts to be won and try your luck.
2.
Log in or create a Ladurée account then add the delicacies of your choice to your basket*
, for a minimum purchase of €65, excluding delivery costs.
* Valid only for home delivery orders (France, Corsica and Europe, excluding FREEZE and Chrono FREEZE appointment delivery).
3.
Choose your delivery address and date.
Delivery in 24H/48H or up to D+10.
4. Once you've received your order,
open your order and see if there's a gift inside.GOOD LUCK!
💚
Click
HERE
to find out the rules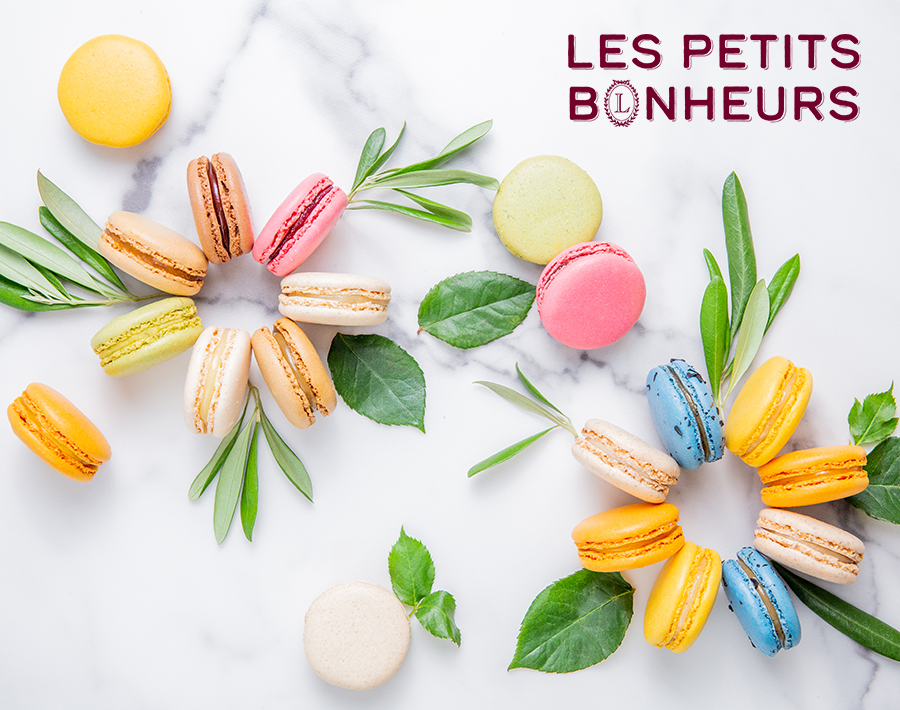 ---
Wednesday August 23rd
This Wednesday 23 August, try to win a box of 6 Eugénie, the new Ladurée delicacy.

An unexpected combination of crispy shortbread biscuit, melting caramel heart and crunchy chocolate coating.

It's the perfect sweet treat for back-to-school!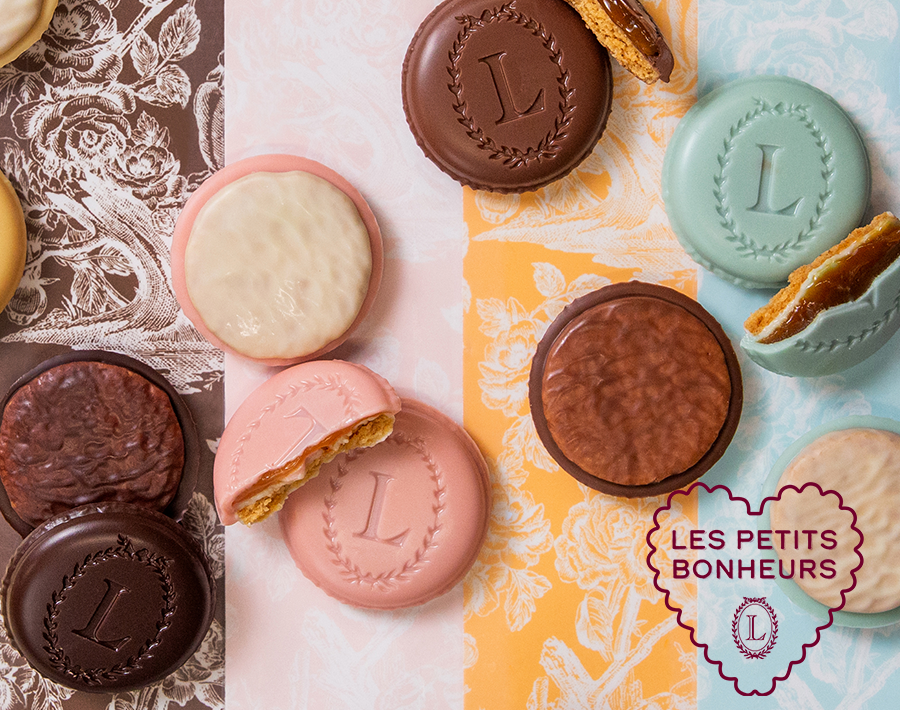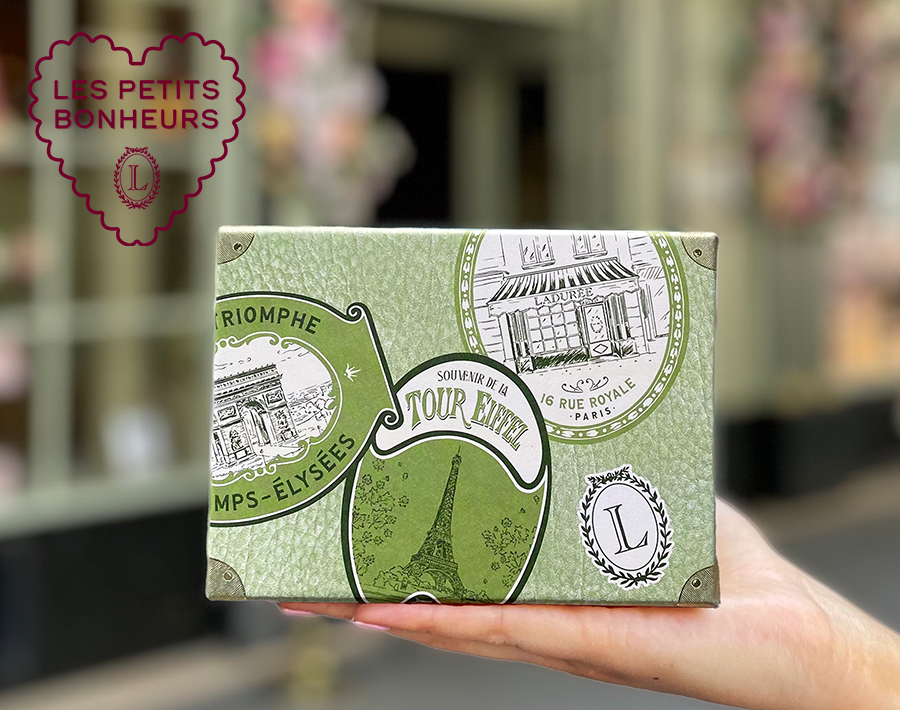 Wednesday August 26th
This Wednesday 16 August, try to win the "Paris" box of macarons, a gourmet souvenir par excellence.

The Ladurée box is transformed into an adorable suitcase with rivets, on which souvenir stickers accumulate, in a retro chic style.

A legendary destination to collect this summer!
Wednesday August 9th
This Wednesday 9 August, try to win the timeless green tote bag, in the colours of the Ladurée.

Made from recycled organic cotton and fully recyclable.

Whether you're walking around town or going to the beach, you can slip in all your summer essentials!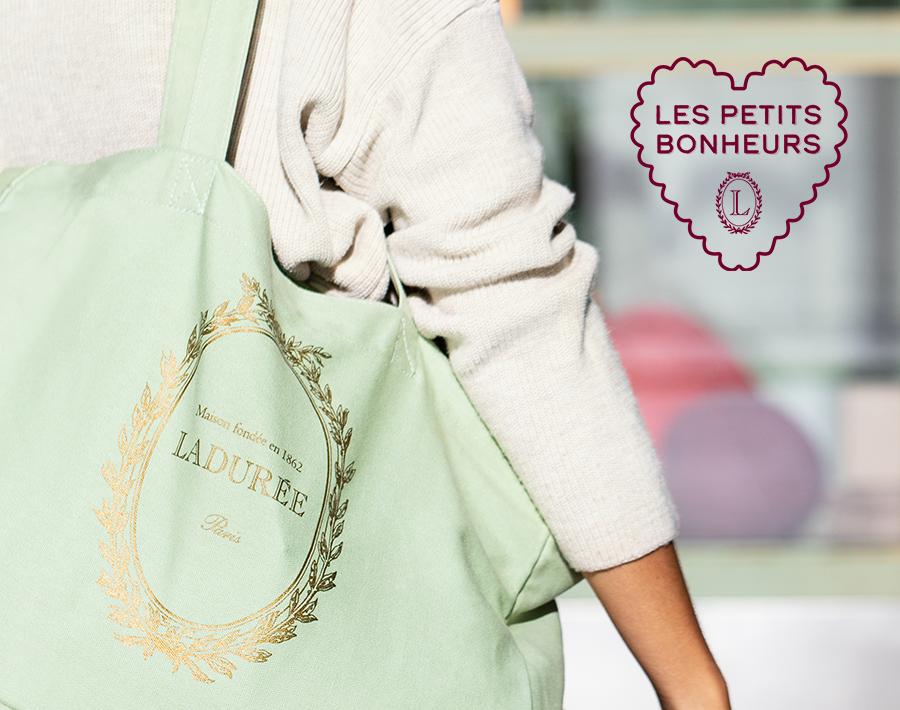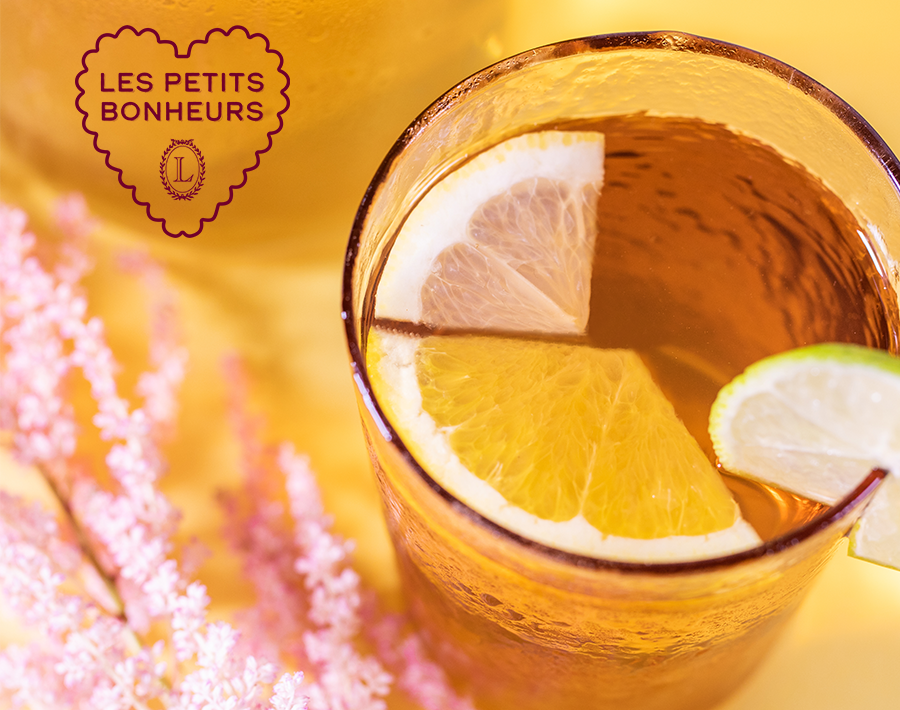 Wednesday August 2nd
This Wednesday August 2nd, try to win the Ladurée's Blue Paradise tea.

Take a dip in the seas of paradise with this exotic blend of green mate, apple pieces, pineapple and mango.

Enjoy it hot or iced all summer long!
---
Treat yourself to Ladurée sweets