Ladurée team up with the Opéra National de Paris
Ladurée team up with
the Opéra National de Paris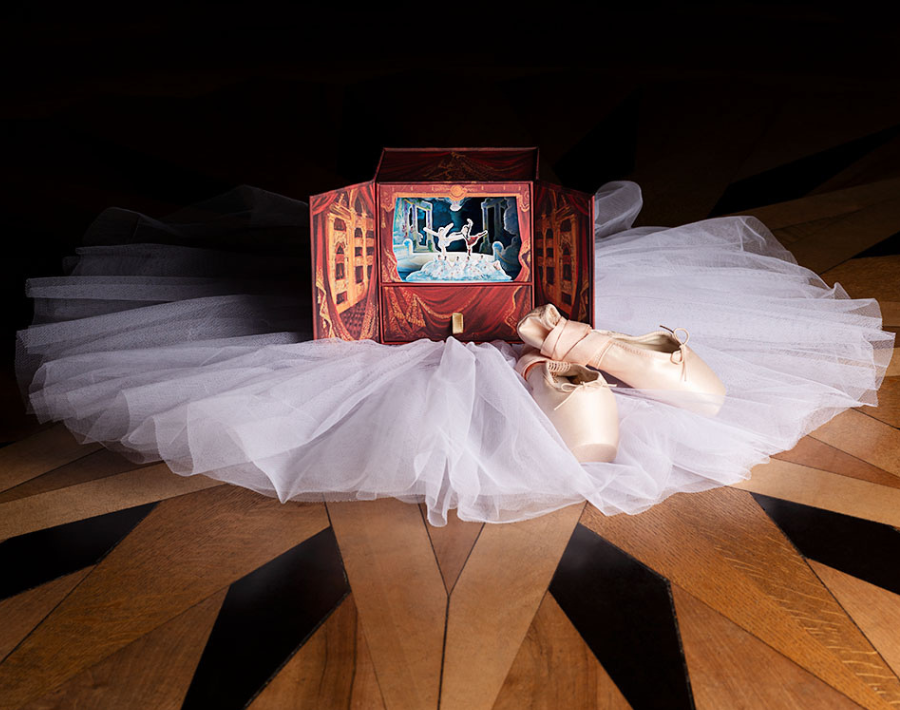 A COLLABORATION THAT REACHES FOR THE STARS
Maison Ladurée has teamed up with the Paris Opera for an exceptional box of macarons.
Ladurée, the world-famous French pastry company, chosen to pay tribute to culture, and in particular to classical ballet, by creating an exclusive box of macarons inspired by "La Sylphide", in partnership with the Opéra national de Paris.

Designed like a miniature stage, this box is draped entirely in the legendary burgundy and gold curtain at the Palais Garnier. A drawer opens and the incomparable Ladurée macarons are revealed, the highlight of the show, just waiting to be enjoyed!

---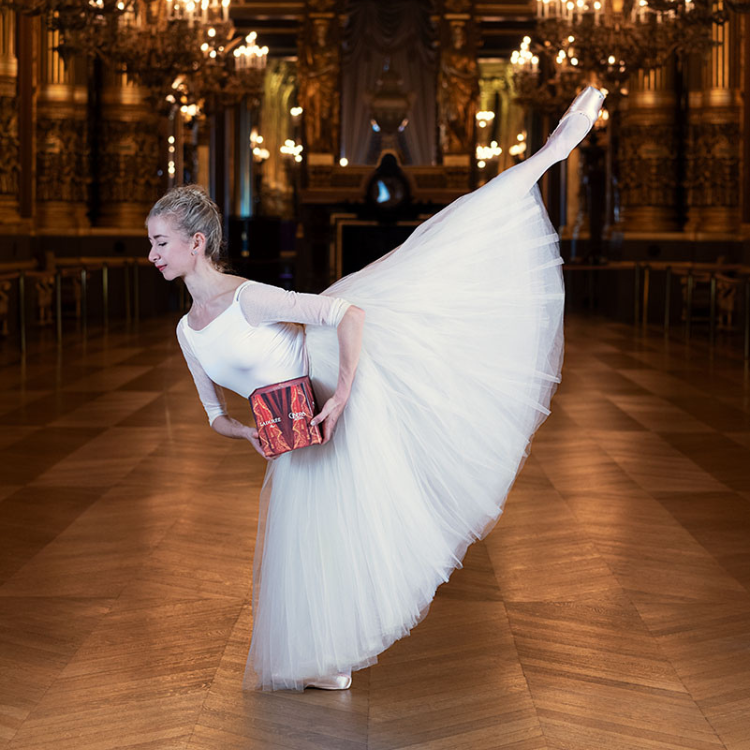 "La Sylphide", an artistic heritage
In choosing this ballet, Ladurée celebrates France's artistic heritage, its strength and bold style, and also its lasting appeal.
Philippe Taglioni's masterpiece was first performed at the Opéra national de Paris in 1832 and continues to delight generation after generation with its grace and beauty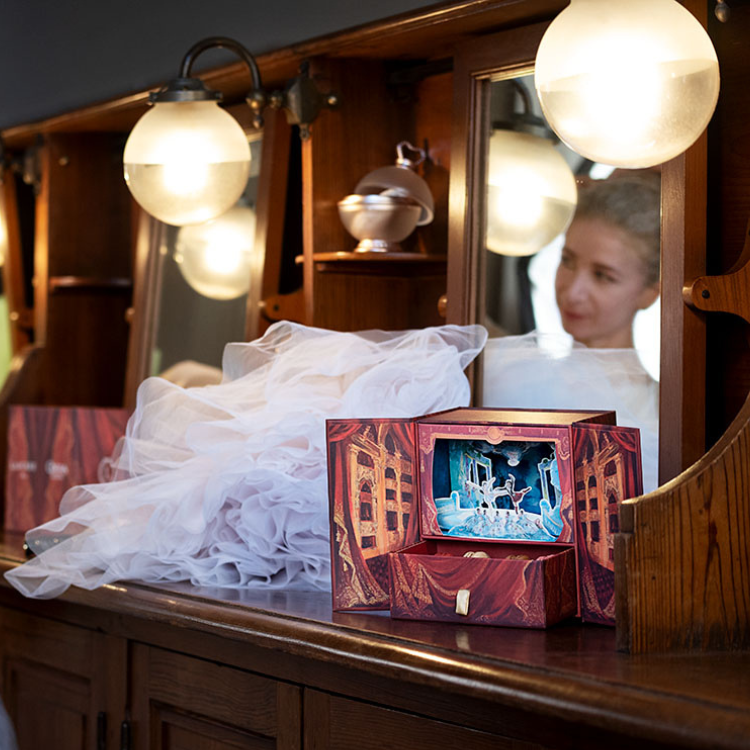 Illustrated with delicacy and poetry
Illustrated by the artist Michel Charrier, a French watercolourist inspired by femininity and the beauty of nature, this box has a sensitive, yet powerful style. There is no correcting a watercolour once it has been applied, so this medium further highlights the dexterity, the care with which any movement is made and the art of precision that characterise both art forms.
You would also like