Ladurée has opted for comfort for this back to to school with a deliciously regressive collection with a childhood flavour. The result is a range of treats that will help us enjoy the back-to-school period.

The Ladurée "Back to School" collection plays with sweet and tangy candy-like flavours that will delight the taste buds with every bite.
Back to school has never tasted so good!  
CHILDHOOD SOUVENIRS
The majestic macarons adopt peanut butter, cotton candy, banana marshmallow and strawberry candy flavors... all dressed up in Ladurée signature pastel colors.

Available in our macarons gift boxes to compose with home delivery. Delivery in 24H/48H, free from 75€ of purchase (except Corsica, Europe and RDV delivery).
Our macarons boxes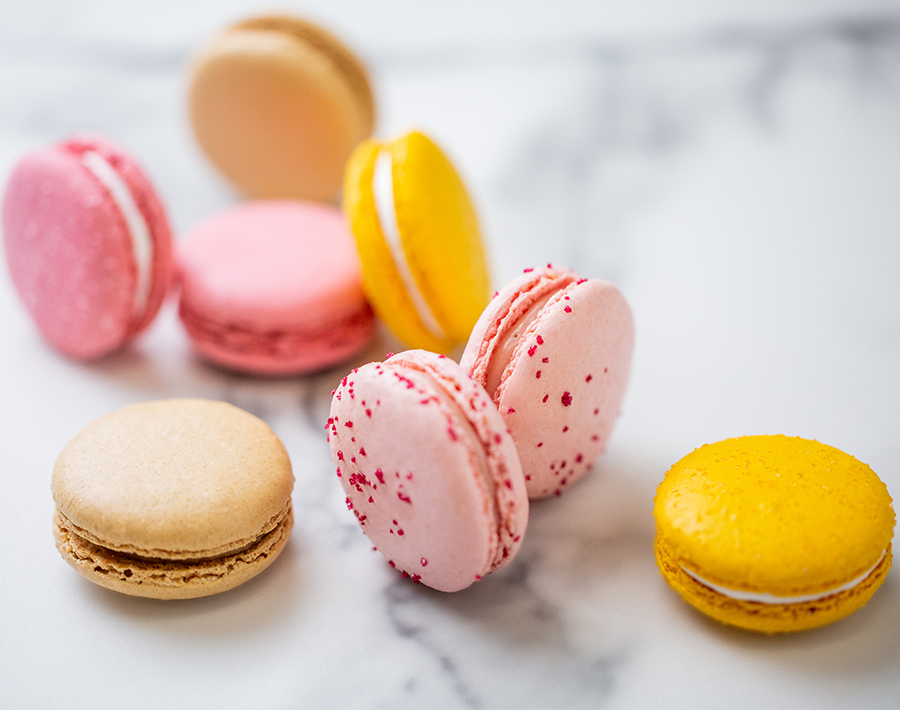 SLIP NEW FLAVORS INTO OUR BOXES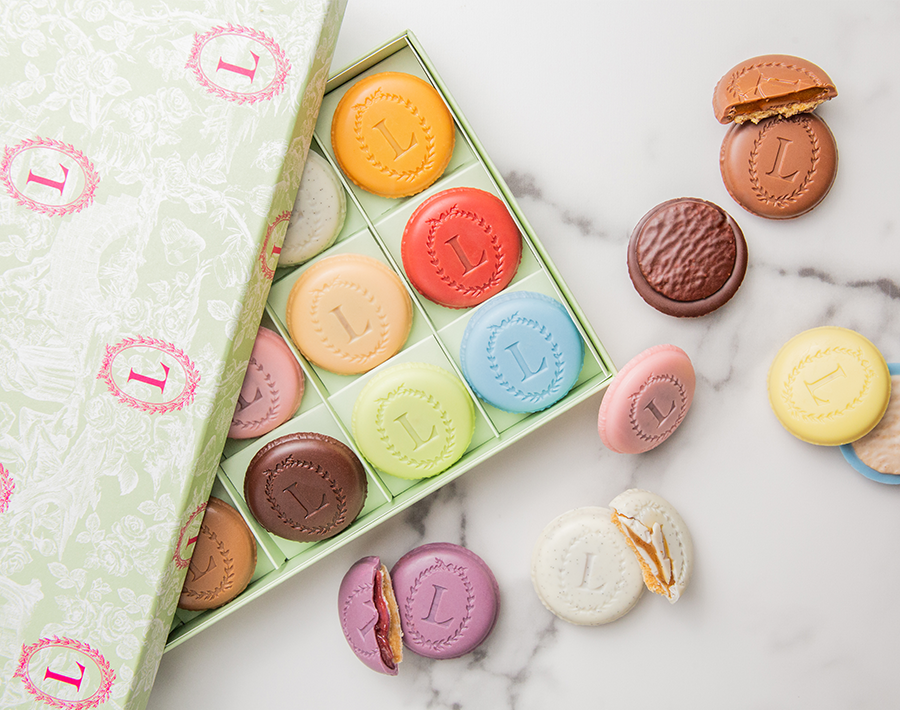 NEW EUGÉNIE RECIPES TO MUNCH ON
The irresistible Eugénie is back at Ladurée!

Since its arrival, it's been hard to resist the temptation of this crunchy biscuit, with its melting centre and exquisite chocolate coating. For back to school, discover our four new gourmet recipes: Passion, Lemon, Strawberry and Hazelnut.

Home delivery 24H/48H or on the date of your choice. Free for orders over €75.
Succumb
AN INTENSELY INDULGENT SNACK
For a sweet start to the new year, Ladurée's iconic pastries are flavored with marshmallow and chocolate to introduce two creations created for the occasion by the international chef Julien Alvarez.

Free in-store pick-up in 2 hours or at the time of your choice, until D+10. 
All our pastries creations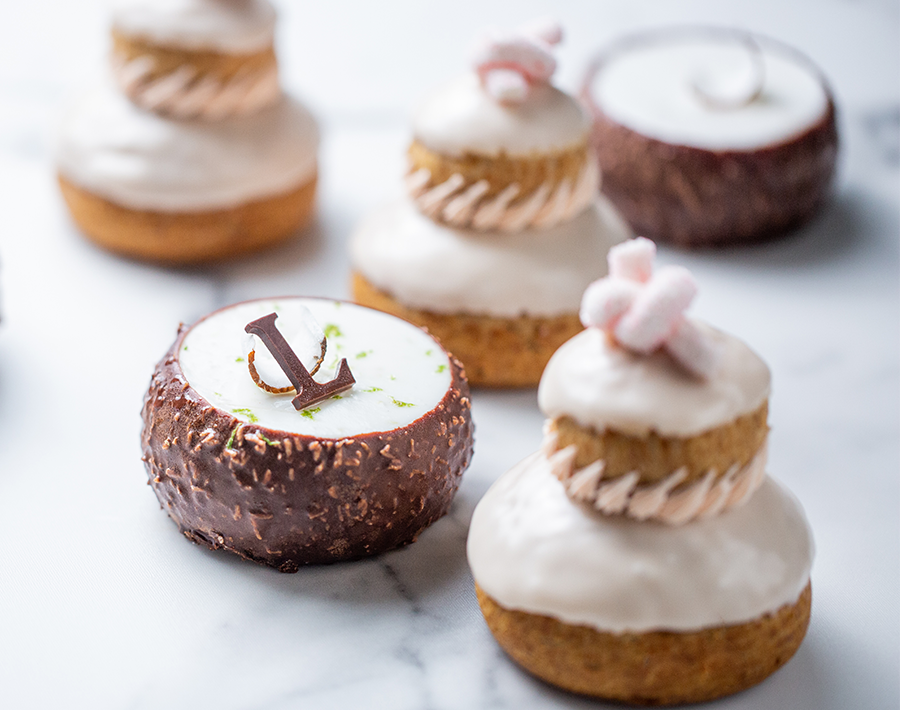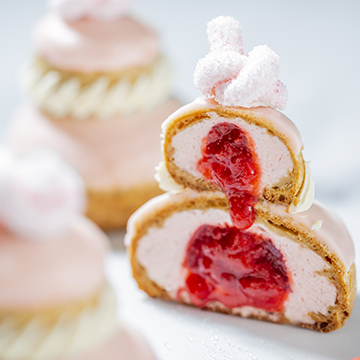 Strawberry Candy Religieuse
Sweet strawberry vanilla cream, strawberry compote, sweet strawberry fondant, placed in the centre of a choux pastry with cracker.
Shop Now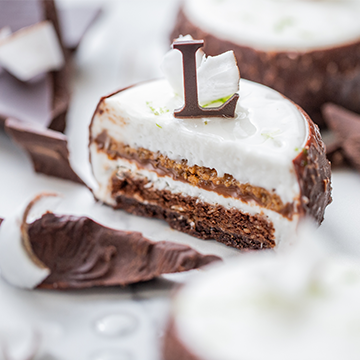 Coco Choco Vegan
A combination of coconut and chocolate, a nod to the chocolate bars of our childhood, sublimated and reinvented in a refined tart.
Shop Now