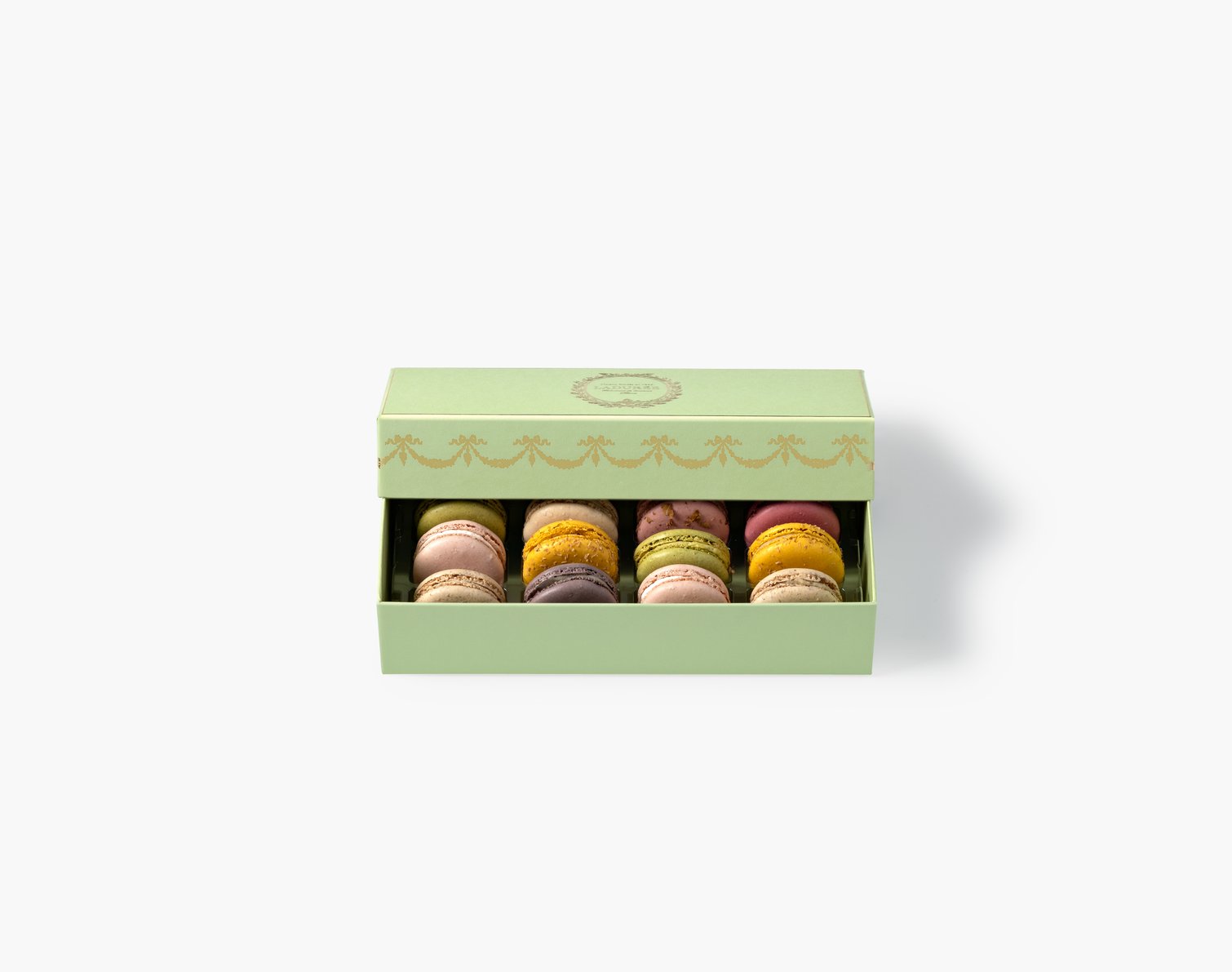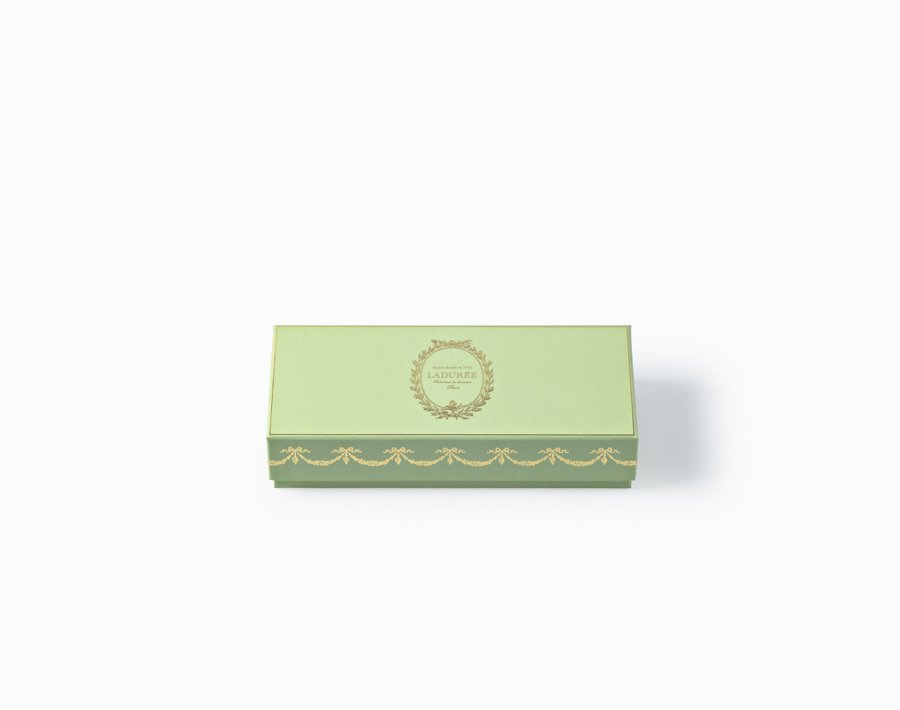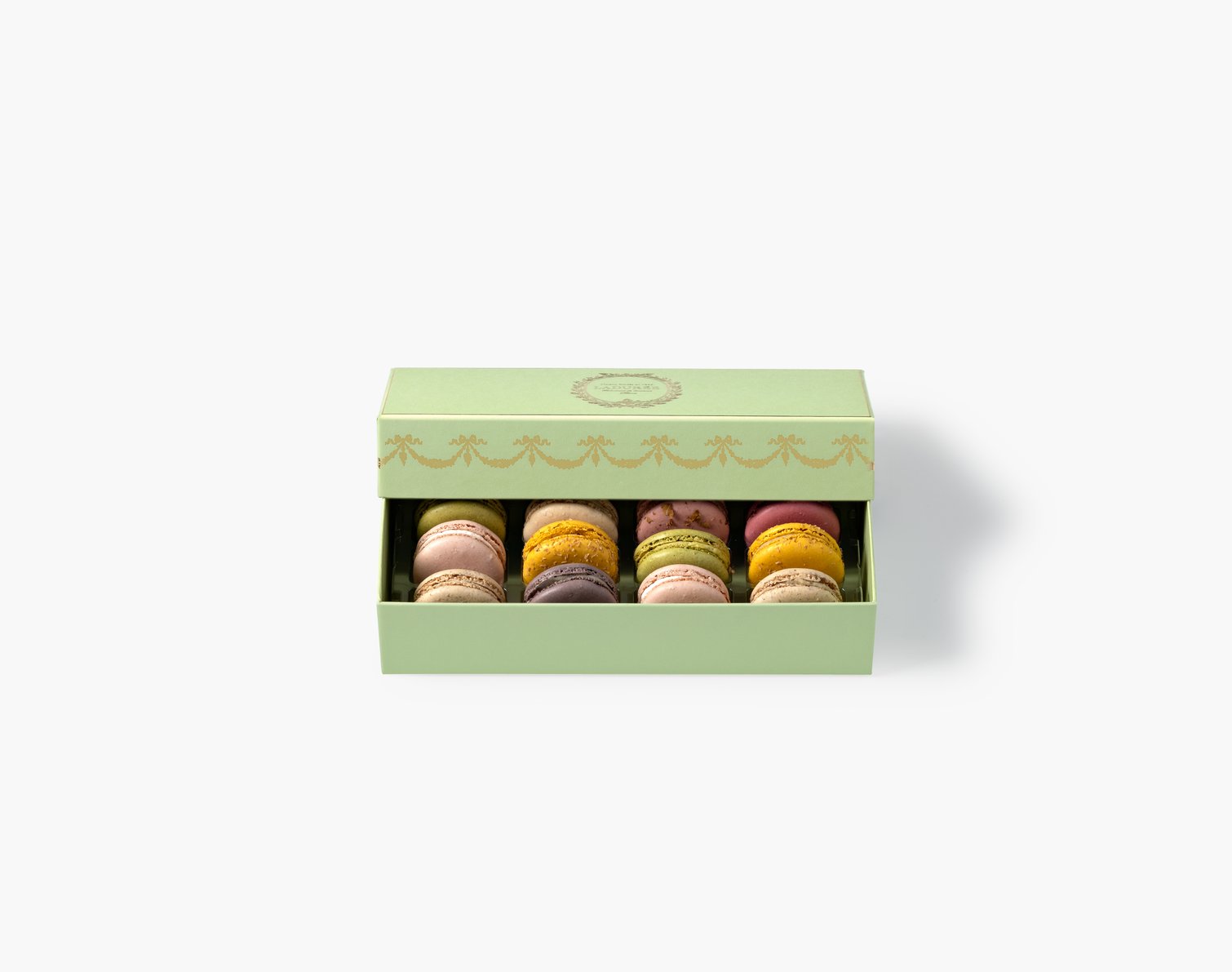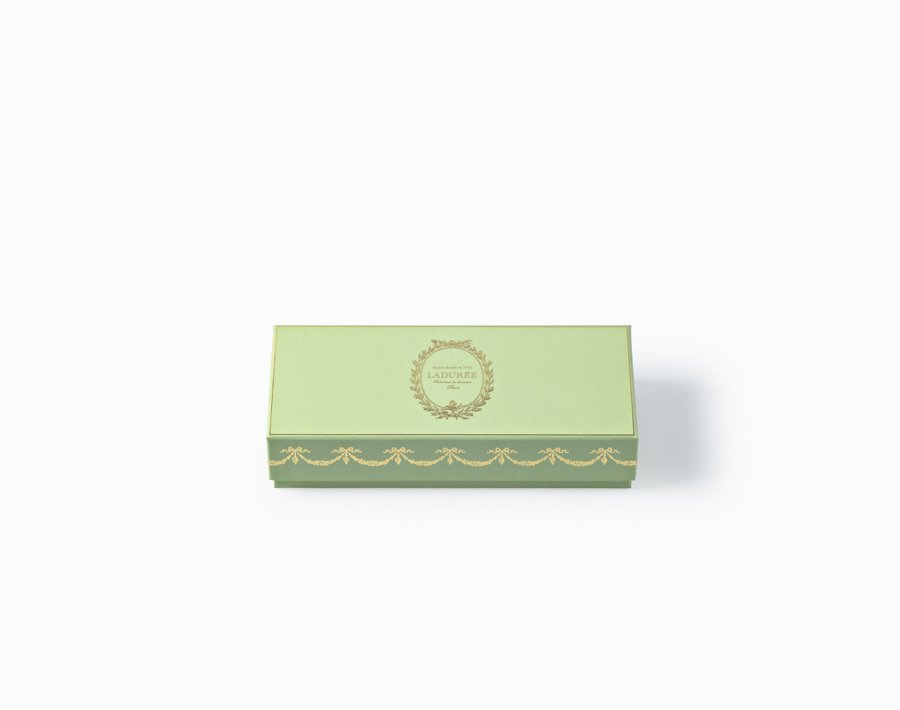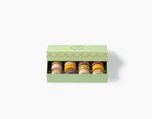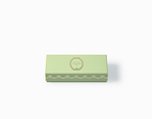 « Intemporel » 12 macarons Gift box - Green
This classic of Ladurée is the perfect box to start a collection of our most beautiful Ladurée macaron gift boxes. Available in pink.
Discover the flavors
Availability planned (= cartBox.shippingCategories.formattedRestockDate =)
Product weight:
172 gr
0.172 kg
Prix au kilo / price per kilo : à partir de / from 215€
The given weight is an average weight, which may vary depending of your selected macarons flavors.
(= macaron.macaron.title =)

x(=macaron.quantity=)
Almond

Nuts

Milk

Egg

Pistachio

Fish

Soya

Sulphites