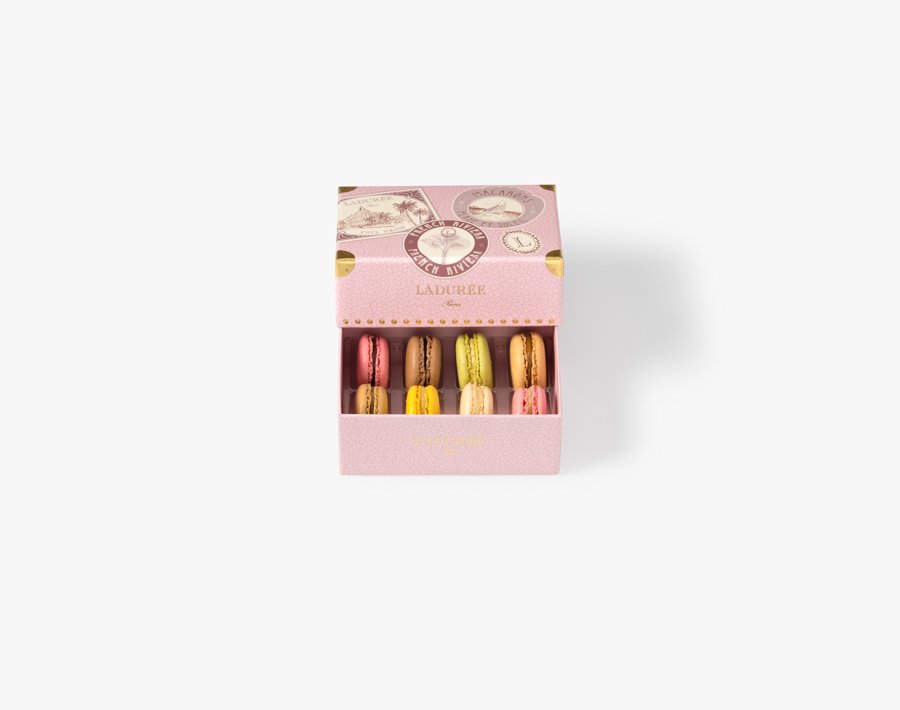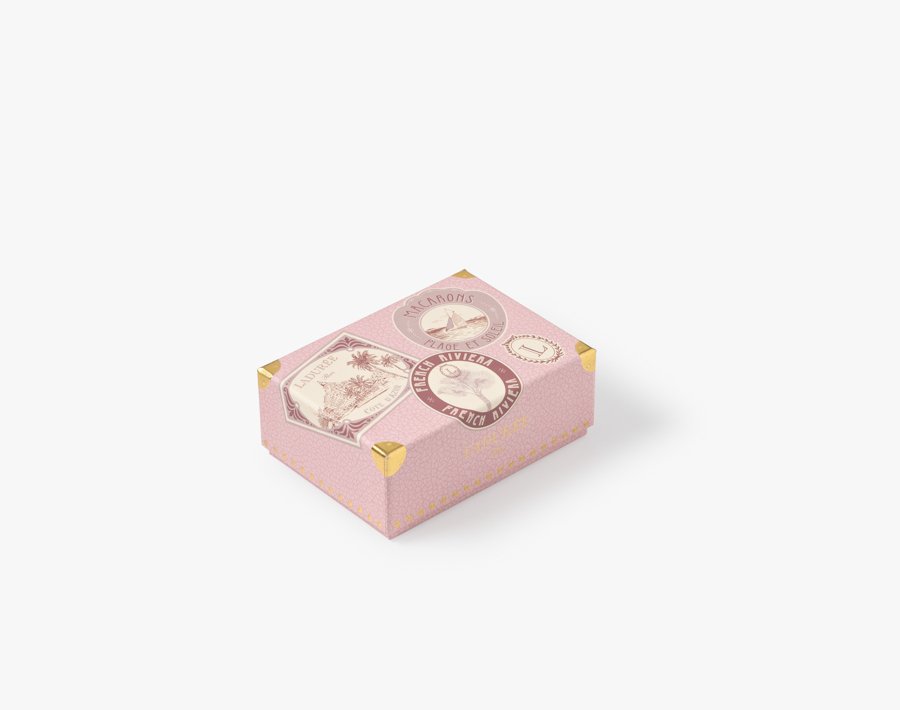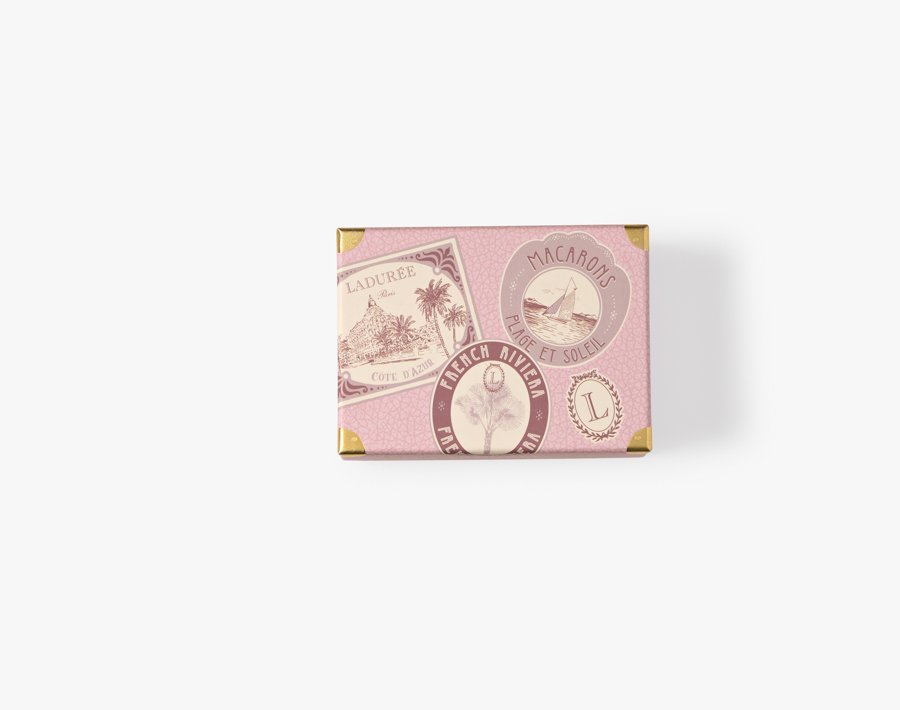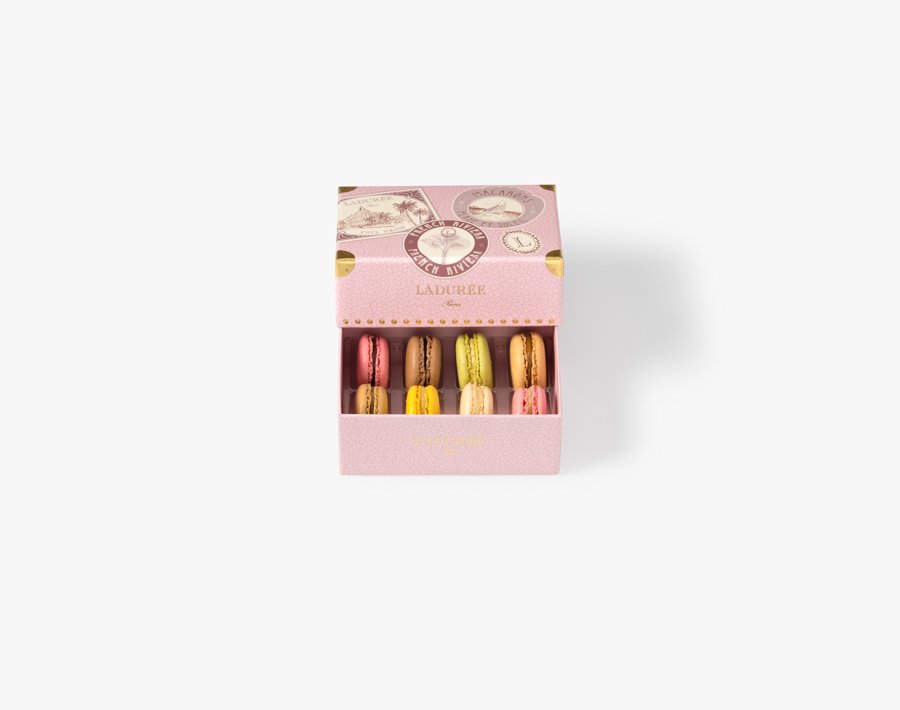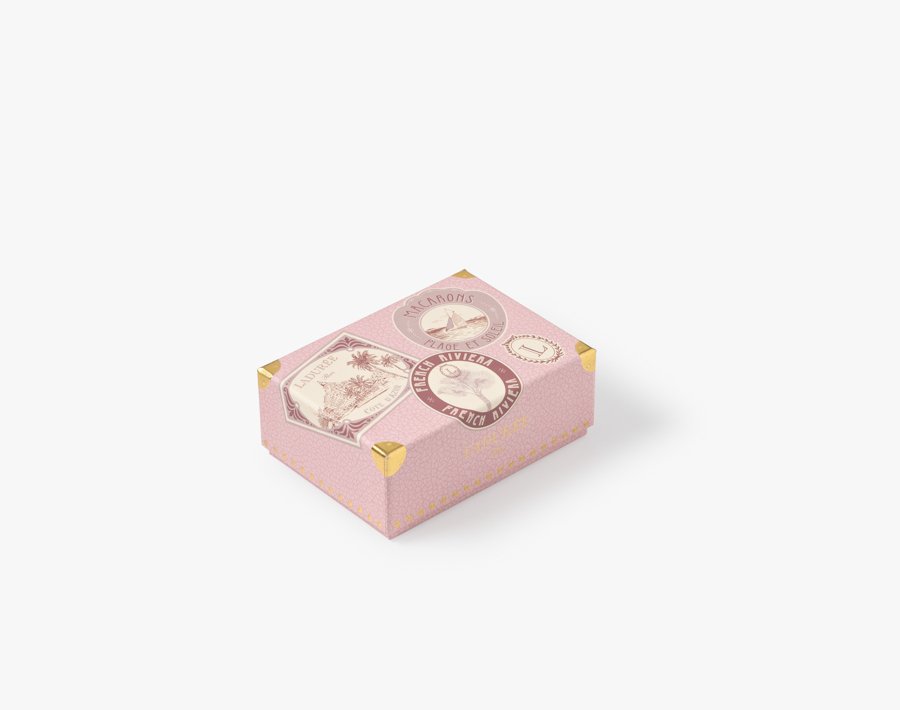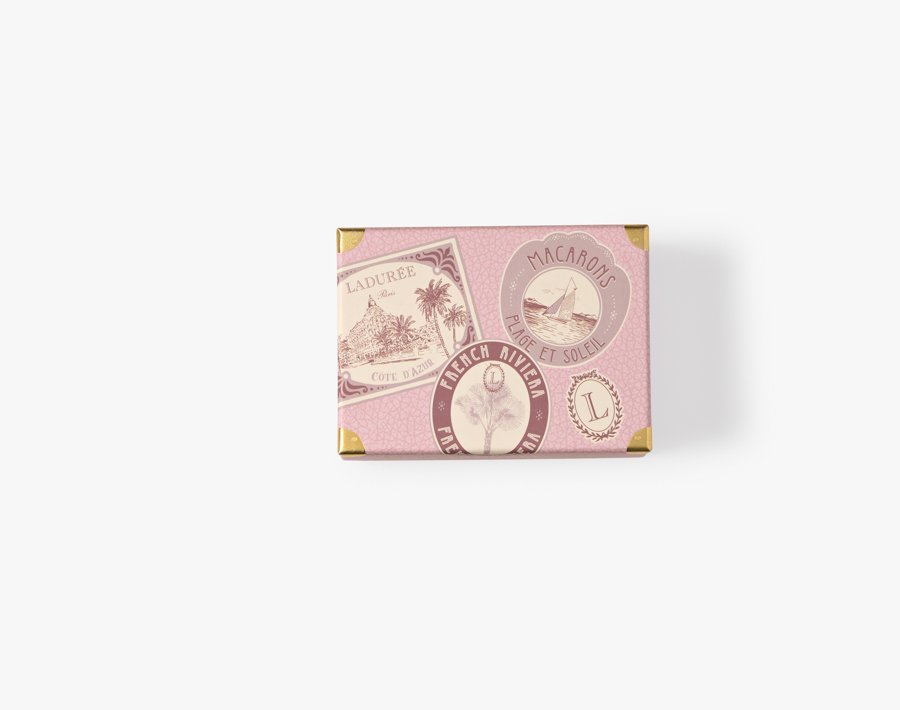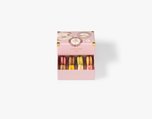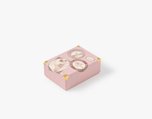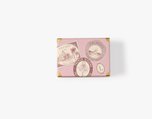 "French Riviera" 8 macarons gift box
As summer approaches, Ladurée presents a new collection designed as an invitation to travel. Destination sun, sweet life and macaroons, with the French Riviera, celebrating the Côte d'Azur, its landscapes and beaches.
Discover the flavors
Availability planned (= cartBox.shippingCategories.formattedRestockDate =)
Product weight:
110 gr
0.110 kg
Prix au kilo / price per kilo : à partir de / from 255€
The given weight is an average weight, which may vary depending of your selected macarons flavors.
(= macaron.macaron.title =)

x(=macaron.quantity=)
Almond

Fish

Soya

Egg

Milk

Hazelnut

Pistachio