Father's Day
Father's Day
Looking for the perfect gift?
Delight her with a unique, gourmet gift.

Maison Ladurée offers a selection of unique gourmet gifts to celebrate Father's Day. Gift boxes, boxes of macarons, teas, jams, honeys or chocolates and sweets ... find the perfect Ladurée gift!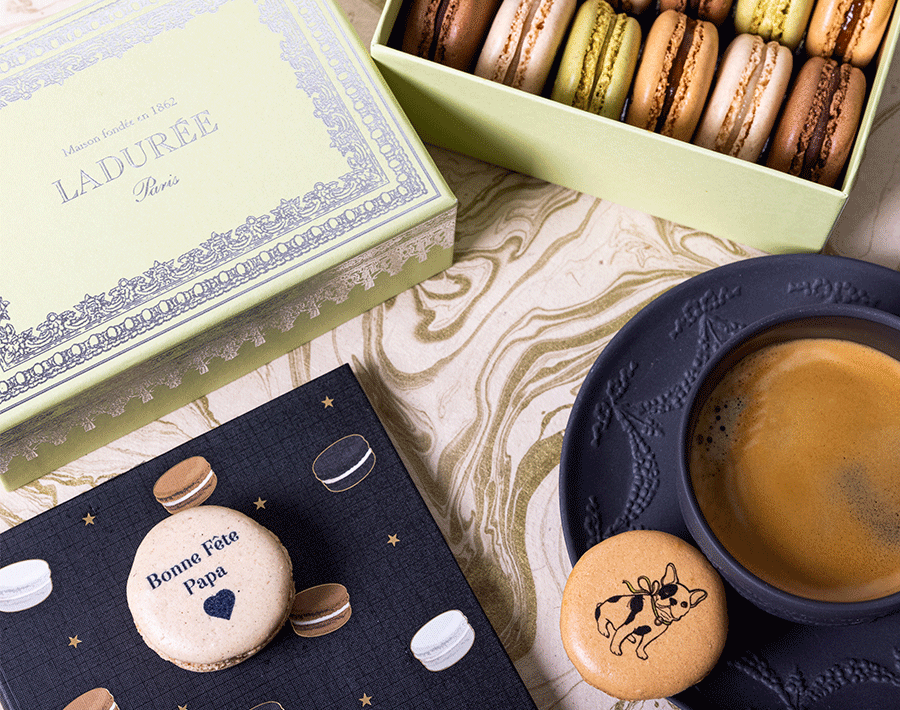 Until next year, keep her happy all year round with Ladurée macarons.