TRAVEL WITH LADURÉE
TRAVEL WITH
LADURÉE
Ladurée introduces a new collection of travel souvenirs : the Destination boxes. 
Associated around the world with the excellence of French patisserie, the iconic Ladurée macaron gift box is the gourmet souvenir par excellence.
First step of your journey
Start your journey with the Paris Ville Lumière box set, with its iconic and instantly recognizable monuments: the Eiffel Tower, the Arc de Triomphe and, of course, the historic Ladurée boutique on Rue Royale.

A box of 8 macarons, available to compose or assorted with Ladurée's iconic flavors. 
Shop Now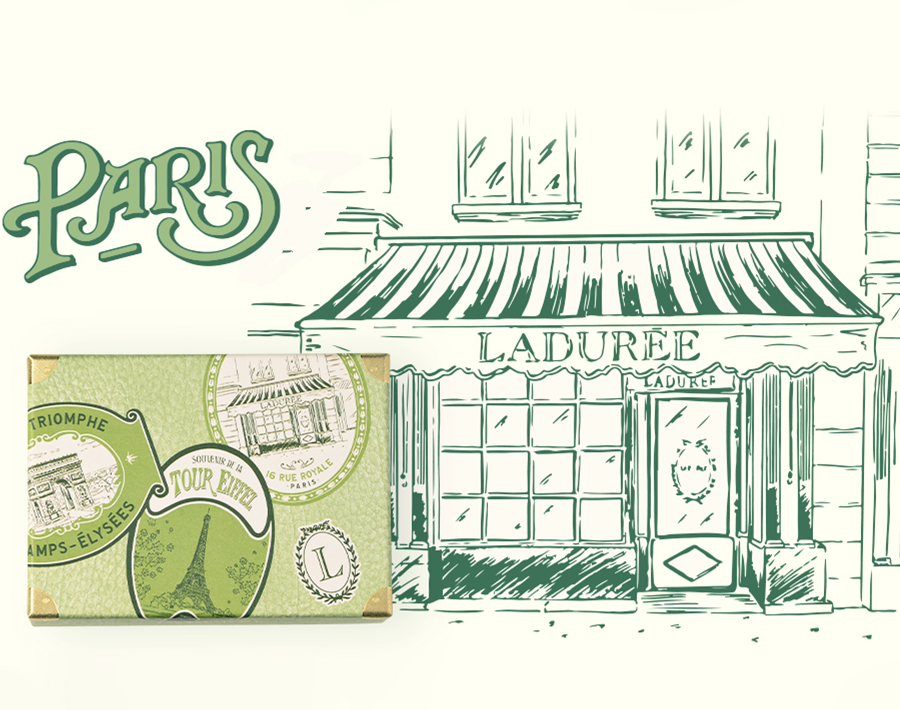 ---
GET YOUR PASSPORTS, GET SET, GO!
Four mythical destinations in a collection of macarons. Pack your bags, and Ladurée's boxed macarons turn into adorable riveted suitcases, on which souvenir stickers accumulate in retro-chic style.